COVID-19: Enjoy the message and giving from the comfort of your own home!
It's simple really. See souls saved! We believe that principles are what build and hold a strong body of Christ. Our main objective is to bring people into the House, plant a good seed, and let God water His creature.
Keep your calendar market with events around Trinity Christian Center. There are many things to get involved with and we want you there!
FIRE NIGHT
W/BISHOP FELTON
WOMEN'S FELLOWSHIP
GATHERING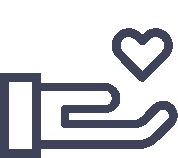 "Whoever is generous to the poor lends to the Lord, and he will repay him for his deed."